8th Graders travel to the State Capitol
Ethan Pellatz
Monday, March 09, 2020
On Friday, March 6th, a group of 8th graders traveled to Lincoln to visit the State Capitol. They had an action packed day. Civics Nebraska, an organization that aids in civic education in Nebraska, led the group throughout the day. Nebraska City graduate Amanda (Crook) Barker led the group as they met with several leaders throughout the day. They were recognized by the 49 senators of the Unicameral during the session.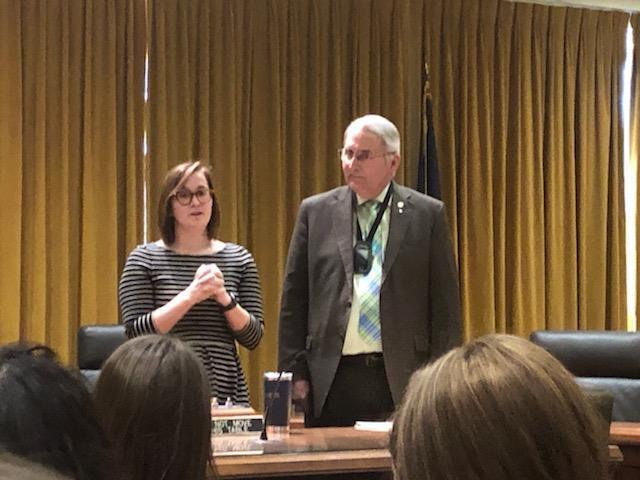 Attorney General Doug Peterson discussed the cases he sees that effect youth the most. Students were then able to give testimony in a mock hearing. They then met with Senator Robert Clements of the 2nd district and Senator Julie Slama of the 1st district. The senators discussed with them bills they are currently looking at and the legislative process. Sen. Slama discussed how much work the youth can do to contribute to Nebraska.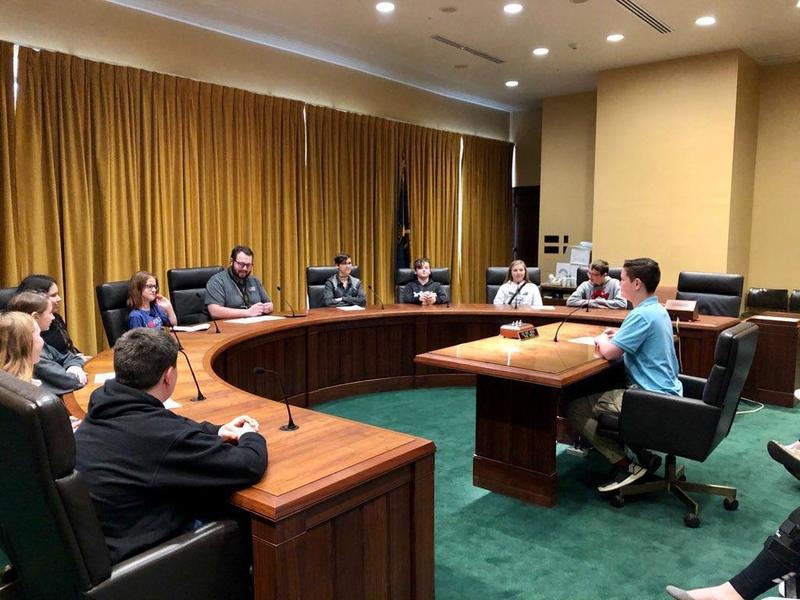 After lunch, Nebraska Supreme Court Justice Jeff Funke, a Nebraska City native, met with the students. He discussed with the judicial process with the students then showed them the chambers where the Supreme Court meets to discuss cases. Student were really able to see the legal process in action.