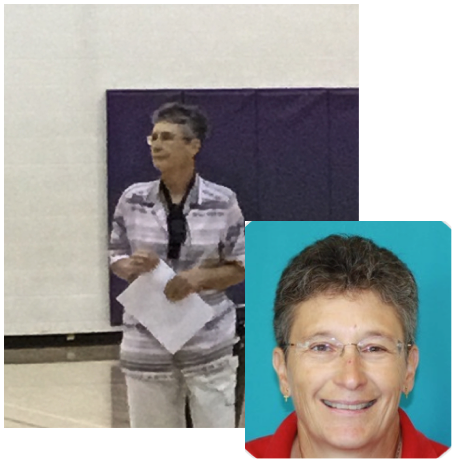 Patty Stuever Speaks to NCMS Students & Staff
Mary Finkner
Thursday, September 05, 2019
Patty Stuever, the Student Leadership Coordinator for Wichita Public Schools, talked to NCMS students & staff on Wednesday, Sept 5th. She has been working with teenagers most of her career empowering them to improve their schools, their communities & themselves.
Ms. Stuever shared a message of hope with the NCMS students and staff, encouraging all to be their best version of themselves and pursue their dreams. Decide for yourself what happiness & success is. Don't compare yourself to others. The only comparison you should make is: Am I better than yesterday? Am I a kinder, more understanding or loving me than yesterday? Become the best you that you can become.
Ms. Stuever encouraged her audience to develop their "Grit". Grit is courage, passion, perseverance, and having a strength of character. Develop your grit are by pursuing YOUR interests; Practice, Practice, Practice; connect to a higher purpose; cultivate Hope; and surround yourself with "gritty" people
She left NCMS with a parting request: Find 1 way everyday to become a better person than yesterday.